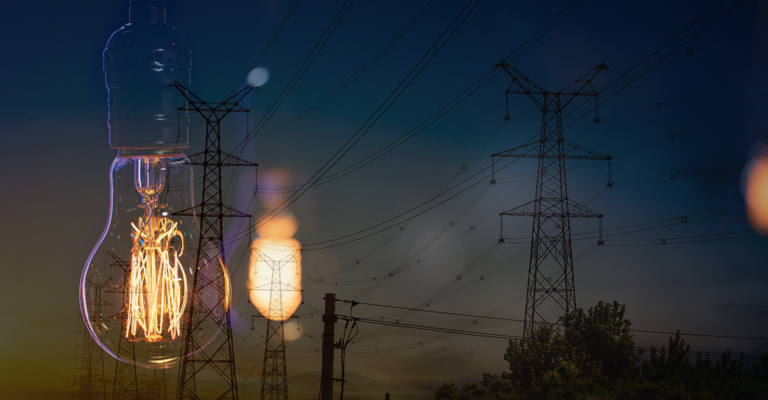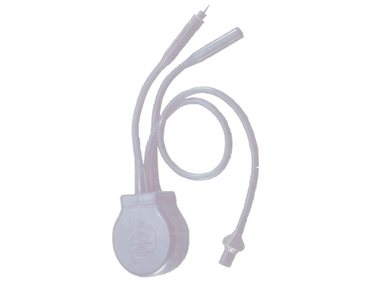 Bildal Electricals Pvt. Ltd.
Isolating Transformer for Airport Lighting System
Application
Isolating transformer are used in Air Field Lighting system and provide isolation between the primary high voltage series circuit and low voltage secondary circuit. The primary of all transformers are connected in series and fed by constant current regulator. Secondary feeds the individual Airport Runway light.
Isolating Transformer are used to maintain continuity of high voltage primary circuit in case one or more lamps are not in working order and to maintain the supply of 20 Amps. From the 6.6 amps. Series circuit or vice – versa alternatively to supply 6.6 Amps. From 8.3 amps . in the series circuit.
Specification
IS: In compliance with IS- 12290- 1987
FAA : In compliance with AC- 150 / 5345-47
IAF : In compliance with CRI/ Ale/ 107 of 1989
Construction
The Toroidal magnetic core made from cold rolled silicon steel, grain oriented lamination of low loss quality. The core is insulated by nylon cap or polyster paper.
The primary and secondary windings are of standard quality super enamailed copper wire.
The primary is a single core made from annealed, tinned, copper wire, EPR insulated and PCP sheathed, suitable for 5000V operations .One secondary, cable end is moulded with plug and other with receptacle as per Customers, s requirement.
The secondary is two core made of annealed, tinned, copper wire, ERP insulated and PCP sheathed. The secondary cable end is moulded with receptacle as per reqirement of the customers.
The isolating transformer is epoxy casted and cured under vaccum.
The Epoxy casted assembly is rubber moulded to with – stand outdoor exposure, immersion in water or direct burial in earth containing concentration of oil, acids and alkalies.
Quality Control
Bidal has complete in house facility to test incoming materials which go in the manufacture of the isolating transformer. In the process quality control is supervised by highly qualified and experienced engineering staff . each and every isolating transformer leaving the factory is thoroughly tested for routine and type tests.
Performance
Thousands of Bidal make isolating transformers are satisfactorily working in the field for years.
Call Us For Any Of Your Query
Lorem ipsum dolor sit amet, consecte
adipiscing elit, sed do eiusmod tempor
incididunt ut labore et dolore
PlateType
Mechstructure
Fig.Ref.
Width(W)mm
Height(W)mm
F.L(Cx2) +PXN
Pitch(P)mm
SpindleDia(D)
      EProjections on  both sides mm
C
D
E
F
G
K
M
Q
R
Y
S
N
T
P
L
L
LA
L
L
L
LA
L
LA
L
LA
L
LA
L
LA
L
LA
L
LA
L
LA
L
LA
L
LA
L
6
6
6
4
6
2
2
4
4
2
2
5
5
5
5
5
5
2
2
4
4
5
5
1
1
17
23
23
36
36
50
50
50
50
76
76
62
62
76
76
83
83
100
100
152
152
100
100
381
381
32
35
35
35
48
68
68
100
100
100
100
122
122
122
122
122
122
122
122
100
100
185
185
100
10
32+PxN
32+PxN
32+PxN
32+PxN
32+PxN
20+PxN
20+PxN
20+PxN
20+PxN
45+PxN
45+PxN
45+PxN
45+PxN
45+PxN
45+PxN
45+PxN
45+PxN
45+PxN
45+PxN
45+PxN
45+PxN
45+PxN
45+PxN
51+PxN
51+PxN
2.5
3. 35
5.8
5.8
7.1
7.0
8.5
7.0
8.5
9.9
12.2
12.2
17.3
9.9
12.2
9.9
12.2
12.2
17.3
12.2
17.3
12.2
17.3
9.9
12.2
3/16
316
316
316
316
1/4
1/4
1/4
1/4
3/8
3/8
3/8
3/8
3/8
3/8
3/8
3/8
3/8
3/8
3/8
3/8
3/8
3/8
3/8
3/8
10
10
10
10
10
15
15
15
15
20
20
20
20
20
20
20
20
20
20
20
20
20
20
20
20
Device
VRRM
IF(AV)
TC
VFM
IFSM
I2t
IRRM
Rth(j-c)
Mounting
Type
IF(AV)
@ I peak
Torque
Heat Sink Rec.
Thread
Package
Outline
(V)
(V)
(A)
(0C)
(A)
A2Sx103
(mA)
(0C/W)
(Nm)
12NA/RA

400-1800
12
160
1.3
265
0.351
2
2
2
K1
M-6
DO-4
A
16NA/RA

400-1800
16
160
1.2
350
0.612
4
1.6
2
K1
M-6
DO-4
A
25NA/RA

400-1800
25
140
1.35
400
0.8
4
1.5
2
K1
M-5, M-6
DO-4
A
25NB/RB

400-1800
25
140
1.35
400
0.8
4
1.5
2
K2, K3
M-6.M-8,1/4"
DO-5
B
40NB/RB

400-1800
40
140
1.35
500
1.25
10
1
4
K2, K3
M-6,M-8, 1/4"
DO-5
B
PAO40A/PAO40C

800-1800
40
140
1.35
500
1.25
10
1
4
RRA
M-8
DO-5
B
70NC/RC

400-1800
70
140
1.35
1200
7.1
10
0.45
4
K3, K4
M-6,M-8
DO-5
C
100NE/RE (Flat Base)

400-1800
100
130
1.5
2300
24
15
0.4
10
K4, K5
Flat Base
DO-8
E
100ND/RD

400-1800
100
130
1.5
2300
24
15
0.4
10
K4, K5
M-16
DO-8
D
150ND/RD

400-1800
150
130
1.4
3570
64
22
0.25
10
K4, K5
M-16
DO-8
D
200NE/RE (Flat Base)

400-1800
200
130
1.35
3650
66.6
22
0.25
10
K4, K5
Flat Base
DO-8
E
200ND/RD

400-1800
200
130
1.35
3650
66.6
22
0.25
10
K4, K5
M-16
DO-8
D
250NF/RF (Flat Base)

400-1800
250
130
1.35
4500
92.5
40
0.18
30
K5
Flat Base
DO-9
F,G
250NG/RG

400-1800
250
130
1.35
4500
92.5
40
0.18
30
K5
M-20
DO-9
F,G
300NF/RF (Flat Base)

400-1800
300
130
1.4
5000
125
50
0.12
30
K5
Flat Base
DO-9
F,G
300NG/RG

400-1800
300
130
1.4
5000
125
50
0.12
30
K5
M-20
DO-9
F,G
320NF/RF (Flat Base)

400-1800
320
130
1.65
5500
151
50
0.12
30
K5
Flat Base
DO-9
F,G
320NG/RG

400-1800
320
130
1.65
5500
151
50
0.12
30
K5
M-20
DO-9
F,G
350NF/RF (Flat Base)

400-1800
350
125
1.2
6000
180
50
0.12
30
K5
Flat Base
DO-9
F,G
350NG/RG

400-1800
350
125
1.2
6000
180
50
0.12
30
K5
M-20
DO-9
F,G
400NG/RG

400-1800
400
120
1.62 *
8250
340
50
0.12
50
K5
M-20
DO-9
F,G
400NF/RF (Flat Base)

400-1800
400
120
1.62 *
8250
340
50
0.12
50
K5
Flat Base
DO-9
F,G
410NJ/RJ (Stud)

400-1800
400
120
1.62*
8250
340
50
0.12
50
K5
M-20, M-24
D0-9
J
410NU/RU (60x60 Base)

1200-3600
410
120
1.15 *
7000
245
50
0.15
15 /Bolt
ED, K5
Flat Base
U
U
570NU/RU (60 x 60 Base)

1200-4300
570
80
1.65 *
12000
725
50
0.065
15 /Bolt
ED
Flat Base
U
U
860NU/RU (60 x 60 Base)

1200-1800
860
80
1.65 *
16000
725
50
0.065
15 /Bolt
ED
Flat Base
U
U
40029131 (Stud/Ceramic)

2300-2800
280
100
1.30 *
6500
125
50
0.13
30
K5
3/4 UNF
DO-9
H
40029132 (Stud/Ceramic)

2300-2800
280
100
1.30 *
6500
125
50
0.1
30
K5
3/4 UNF
DO-9
H
400NFC/RFC (Ceramic Flat)

400-1800
400
120
1.62 *
8250
340
50
0.12
50
ED
FLAT
DO-9
F