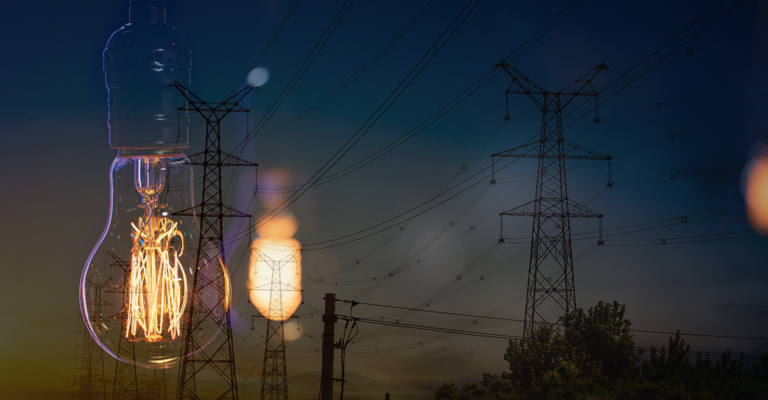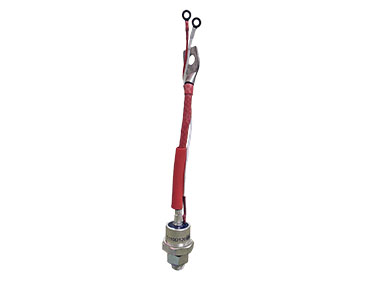 Phase Control Thyristors (Stud/ Flat Type)
A Thyristor is a solid-state semiconductor device with four layers of alternating P- and N-type materials. It acts exclusively as a bistable switch, conducting when the gate receives a current trigger, and continuing to conduct until the voltage across the device is reversed biased, or until the voltage is removed (by some other means). There are two designs, differing in what triggers the conducting state. In a three-lead thyristor, a small current on its Gate lead controls the larger current of the Anode to Cathode path. In a two-lead thyristor, conduction begins when the potential difference between the Anode and Cathode themselves is sufficiently large (breakdown voltage).
Some sources define silicon-controlled rectifier (SCR) and thyristor as synonymous. Other sources define thyristors as more complex devices that incorporate at least four layers of alternating N-type and P-type substrate.
The first thyristor devices were released commercially in 1956. Because thyristors can control a relatively large amount of power and voltage with a small device, they find wide application in control of electric power, ranging from light dimmers and electric motor speed control to high-voltage direct-current power transmission. Thyristors may be used in power-switching circuits, relay-replacement circuits, inverter circuits, oscillator circuits, level-detector circuits, chopper circuits, light-dimming circuits, low-cost timer circuits, logic circuits, speed-control circuits, phase-control circuits, etc. Originally, thyristors relied only on current reversal to turn them off, making them difficult to apply for direct current; newer device types can be turned on and off through the control gate signal. The latter is known as a gate turn-off thyristor, or GTO thyristor. Unlike transistors, thyristors have a two-valued switching characteristic, meaning that a thyristor can only be fully on or off, while a transistor can lie in between on and off states. This makes a thyristor unsuitable as an analog amplifier, but useful as a switch.
Thyristors or SCRs (Silicon Controlled Rectifiers)
Applications:
UPS
Welding
Power Supplies
VAR Generators
Transportation
Traction Inverter
Medium Voltage Inverter
Flexible AC Transmission
Medical
Motor control
Battery Chargers
UPS Systems
Induction Heating
Device
VRRM/ VDRM
IT(AV)
TC
VTM
ITM
ITSM
di/dt
dv/dt
IGT
VGT
IRRM/ IDRM
Rth(j-c)
Mounting
Heat Sink
Thread
Package
Outline
Type
VDRM
Torque
Rec.
(V)
(A)
(0C)
(V)
(A)
(A)
(A/µS)
(V/µS)
(mA)
(V)
(mA)
(0C/W)
(Nm)
T25A

1200-1800
25
85
1.7
80
395
200
300
90
3
10
0.75
2.5
K1
1/4"-UNF
TO-48
A
T40B

1200-1800
40
94
1.65
125
1050
100
500
250
3.5
15
0.4
4
K2,K3
1/4"-UNF
T0-65
B
T50B

1200-1800
50
94
1.6
150
1200
100
500
250
2.5
15
0.4
4
K2,K3
1/4"-UNF
T0-65
C
T70C

1200-1800
70
85
1.8
220
1490
150
500
250
3.5
15
0.35
10
K3,K4
1/4"-UNF,1/2"-UNF
TO-65
C
T70D

1200-1800
70
85
1.8
220
1490
150
500
250
3.5
15
0.35
10
K3,K4
1/4"-UNF,1/2"-UNF
TO-94
D
T110D

1200-1800
110
90
1.52
350
2270
500
500
150
3
20
0.195
10
K4,K5
1/2"-UNF
TO-94
D
T125D

1200-1800
125
85
1.55
400
2500
100
500
180
3
20
0.19
10
K4,K5
1/2"-UNF
TO-94
D
T150E

1200-1800
150
90
1.8
470
3000
1000
500
150
3
30
0.11
30
K4,K5
3/4"-UNF
TO-93
E
T160E

1200-1800
170
85
1.75
500
4650
1000
500
150
3
30
0.105
30
K4,K5
3/4"-UNF
TO-93
E
T200E

1200-1800
230
85
1.55
600
5700
100
500
150
3
30
0.1
30
K5
3/4"-UNF
TO-93
E
T251E

1200-1800
250
75
1.9
800
7000
1000
500
200
3
50
0.105
40
K5,ED
3/4"-UNF
TO-118
F
T300F

1200-1800
300
75
1.65
1000
8000
1000
500
200
3
50
0.1
40
K5,ED
3/4"-UNF
TO-118
F
T350F

1200-2800
350
75
1.55
1000
9000
1000
500
200
3
50
0.09
40.0,10.0/Bolt
K5,ED
3/4"-UNF
TO-118
F
T400U

1200-1800
400
68
1.55
1200
9500
100
1000
200
3
50
0.07
10.0/Bolt
ED
SQUARE
U
U
T500U

1200-2000
500
75
1.6
1600
12000
100
500
250
3
80
0.07
10.0/Bolt
ED
SQUARE
U
U